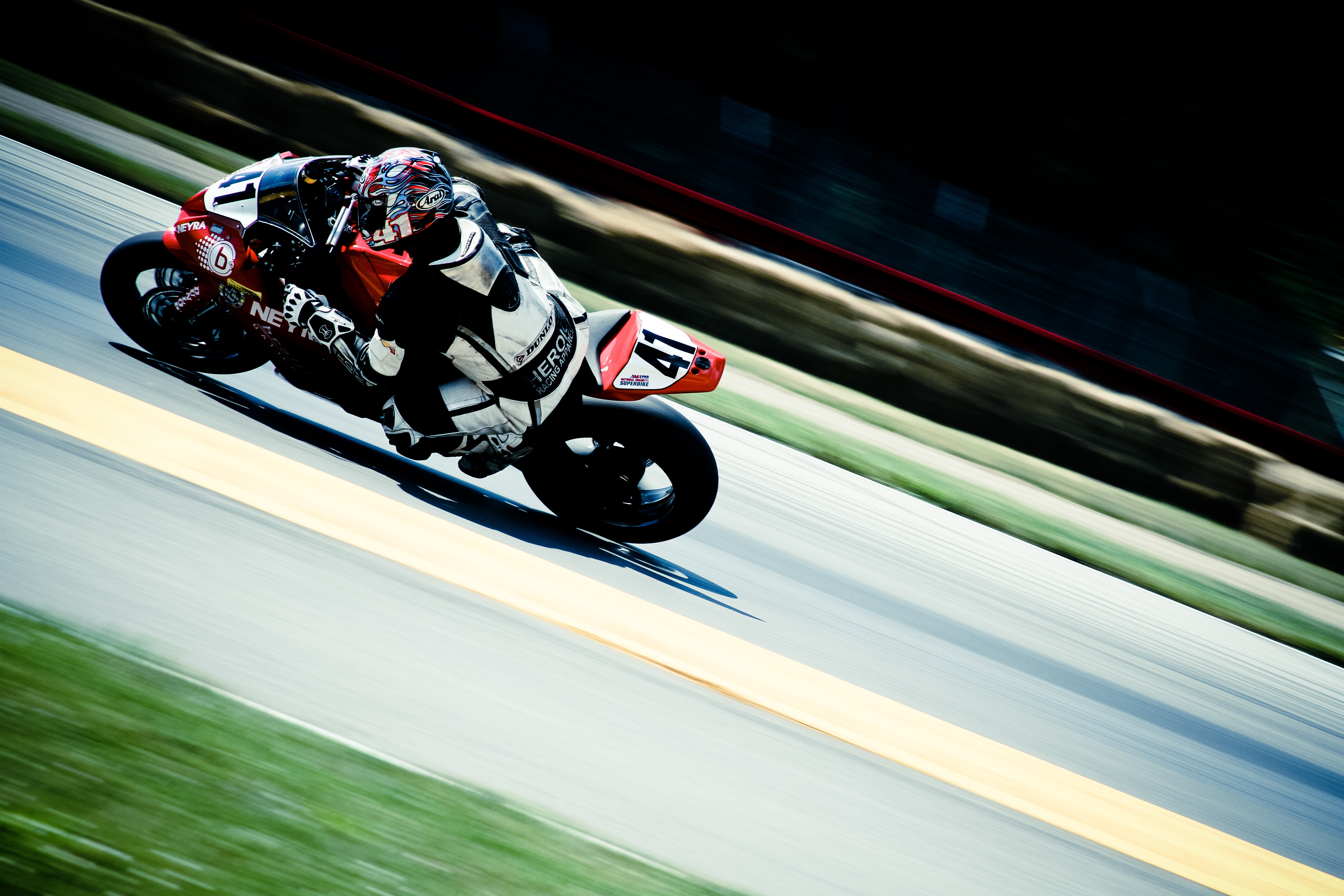 "The lights are red...they're greeeen!" "Down goes an Aprilia!" "Coming across the finish line—that's a Ducati in first!"
Racing fans, have I got your attention? Whether watching or participating, when did you first know you loved and craved the thrill of the race? Was it an iconic movie scene like Tom Cruise pacing the jet in Top Gun or Steve McQueen heroically outracing the soldiers in The Great Escape? Were you a Motocross racer as a kid, dreaming of being the next Ricky Carmichael? Did you watch a youtube video of Marc Márquez's unreal bike handling skills and immediately search for your nearest local track?
For me, the year was 2001 and I was ten years old. My favorite time of day was right after dinner, when Dad and I got an hour together to play a computer game from our catalog of CDs. One night, he brought home a new game that would change my life: Superbike 2000.
Before Dad splurged on game controllers for Christmas, we shared the keyboard—he had the arrows and I manned the WASD keys. We spent hours on the virtual circuits from California's Laguna Seca to Assen in the Netherlands, and the announcer's voice still lives in my mind. "Ben Bostrom wins the checkered flag!"
I didn't know my Superbikes from Moto GP back then, but it instilled a dream in me that came true ten years later. I had no interest in riding pillion and dirt bikes just weren't enough anymore, so Dad helped me pick out a shiny 2011 Honda CBR250, coached me through the training, and followed me on my victorious first solo ride. My face hurt from smiling and my cheeks were squished up in the helmet, but I couldn't stop. It's been seven years and I still haven't stopped smiling when I roll out on two wheels.
There were no paved circuits where I grew up in Northern Canada, but I have recently moved >1000 km to Kelowna (thanks to TONIT!) and hitting the track in an amateur fashion is on my 2020 must-do list.
If you are also an over-preparer who is interested in the how's, why's, and what-not-to-do's, Revzilla has a great "First Track Day" article here: How to attend your first motorcycle track day. As riders, we're always looking to improve, and Cycle World breaks down prep activities for Novice (from skins to schooling), Intermediate (safety wiring and damage protection), and Advanced (physical fitness and high-dollar options).
But there's no teacher quite like experience! So I'm calling all TONIT track riders to share! What are your first—or fiftieth—day track tips?!
See you out on the track!