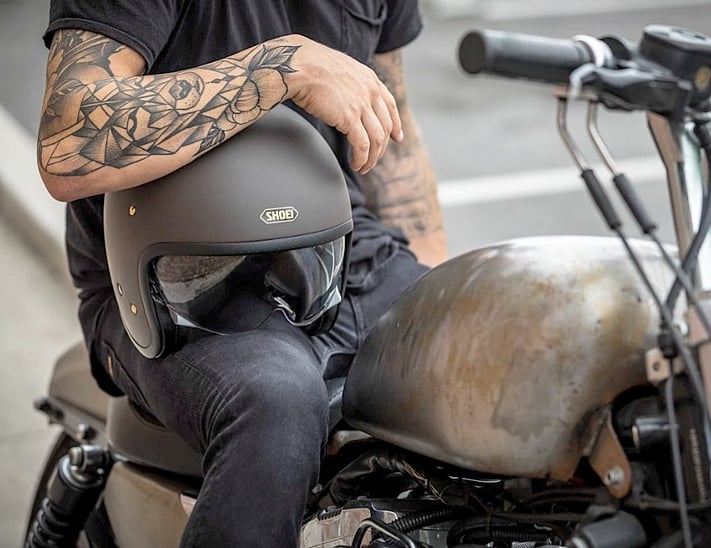 Heads up with the new Shoei HUD smart helmet!
Imagine having a full face helmet on, with navigation, a speedometer and other details right in-front of you—not a glance down! This is what you can expect with Shoei's new innovative helmet, a collaboration with Japanese-based Shoei and NS West.
It's no surprise that companies have been trying to integrate smart tech in your riding helmet, and Shoei is one of the larger brands to pick this up. Their smart helmet comes out spring 2020, and features an HUD (Heads Up Display) with many features. This helmet will even have speakers and a microphone—all synced to your mobile device.
The design of the helmet is definitely rumored to be unique, with the base of the tech in the chin piece. It'll be interesting to see how it all looks, and how well the connectivity will add to your ride experience. Seeing info and your stats ahead of you on the road...could be a game changer.
What do you think about smart helmets? Would you ride with one? Do you feel it'll keep you safer on the road? Or would you rather keep it simple—just you, your two-wheels, and the journey ahead.
Let us know your thoughts below and keep the rubber side down!
Sources: Ride Apart, Shoei Helmets, Japan Today