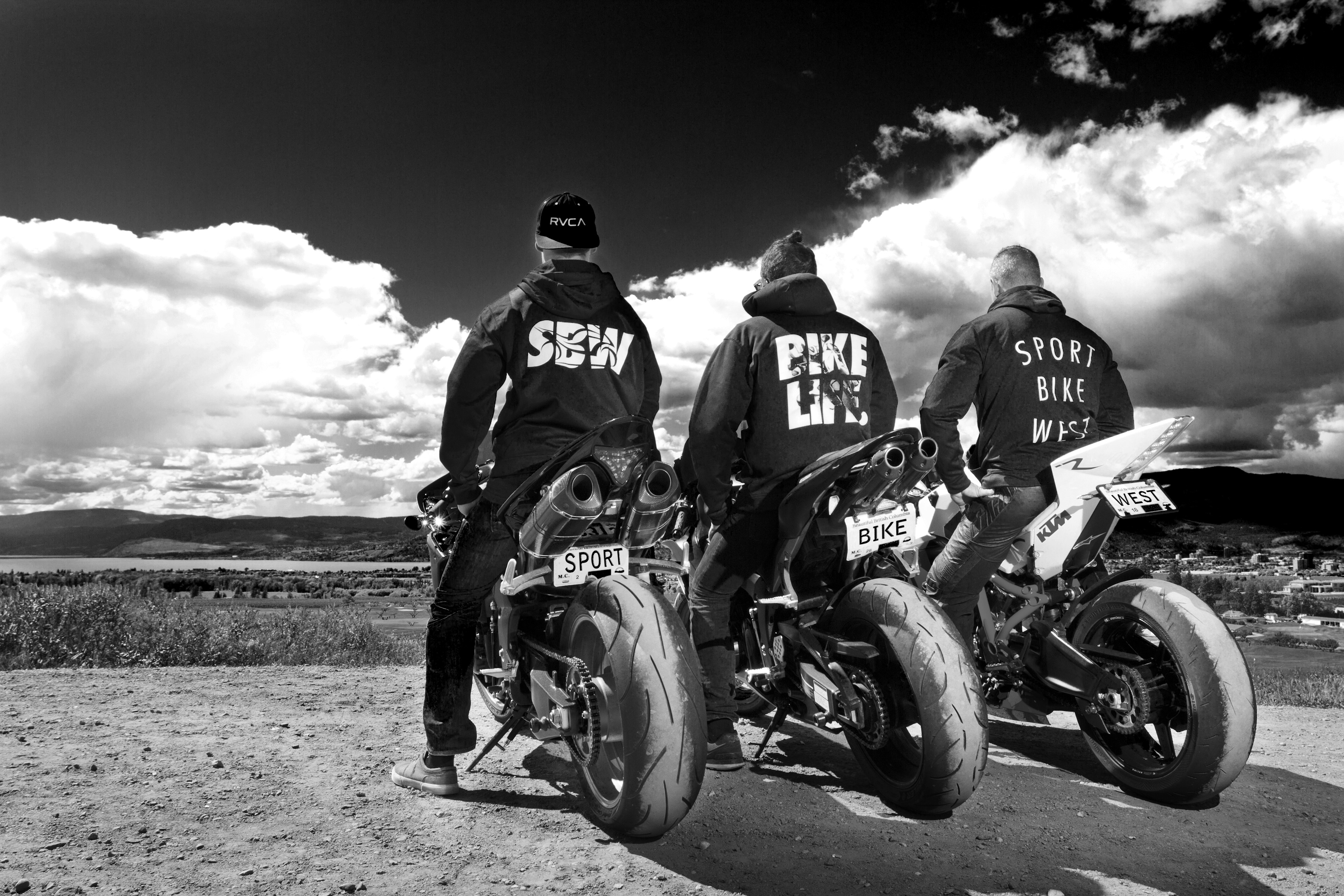 It's a human truth that when we belong to a club or a group, we feel part of something bigger and more important than ourselves. That's exactly why Jason Lotoski, founder of Tonit, started his first motorcycle club, Sportbike West.
"It's no surprise that motorcycle clubs are on the rise around the world. As more and more people discover the power and freedom on two wheels, more and more want to share their experiences. Connect. Ride. Share. It's Tonit's tagline, but it's more than a tagline. It's our truth. We've created a digital platform where riders can find their people and connect. But beyond that first connection, Tonit users can plan rides, meet-ups, or just share photos of their bikes or their favorite routes. And clubs are a big part of all that."
Outside of the subculture of "outlaw" motorcycle clubs or gangs, the words motorcycle club simply refers to a group of people who have a shared interest. And because there are endless types of motorcycles, riding styles, brands, etc. there's a motorcycle club for every type of rider. When the Tonit team launched the ability for individual riders to form their own clubs, they were thrilled with the clubs that popped up, and how much riders loved creating and joining them.
"We knew people wanted more community, and the origins of the club feature were straight from the personal experience of starting my own club," Jason says. "We've got really engaged clubs that represent locations all over North America, favorite brands, styles—everything. If you're on Tonit and you want to feel a part of the community, explore clubs near you. Start one. Join a few. Engage on the app with other riders. We're working hard to make clubs in Tonit even better for our passionate users."
Around the world, there are about 200 million riders, and that number is growing. "We're all in this together," Jason says. "For riders, it's not about the destination. How we get there—on two wheels with the wind in our faces—is the bond between us."
Jason and the Tonit team encourages everyone to check out the clubs on Tonit—and ride safe.