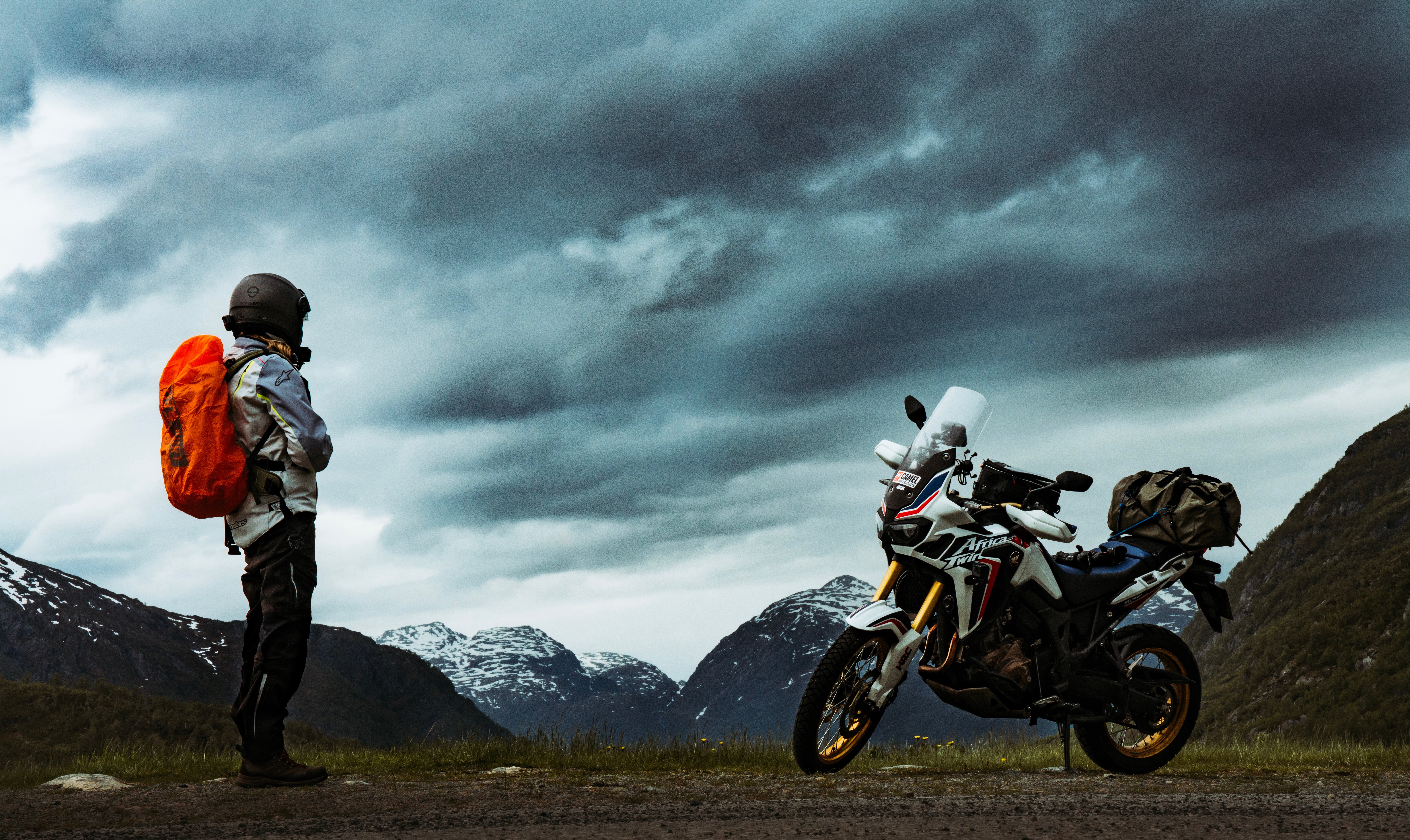 We know you've already been dreaming of next year's roadtrip. But have you considered riding...around the whole world? Here are a few riders who will definitely inspire you to follow in their tire tracks!
Carl Stearns Clancy was a true-blue American adventurer who set off on his "Around the World" trip in 1912. He headed east from Philadelphia, across the Atlantic to Dublin, rode through Europe, Africa, and Asia, crossed the Pacific to San Francisco and finally traversed the States to end in New York ten months later. He spent 18,000 miles on a bike that only had one gear! He holds the great honor of being the first-ever solo person to complete this amazing feat.
The first woman to hold the title of solo globe-wheeler was Anne-France Dautheville, a French journalist who covered three continents on several bikes between 1972 and 1981. Elspeth Beard, a bold 24-year old from England, set off a year later in 1982 with her BMW R60/6 (which she still has)! Her path was almost the reverse of Clancy's—she flew to New York where she began the ride to Los Angeles (checking out Canada in between). She found her way across the Pacific to Australia, hopped over to Singapore where she carried on from Asia to Europe and finally arrived back in London two years and 35,000 miles later.
How about Allan Karl (another American) who took on an impressive 62,000 miles over 35 countries in 3 years on his solo world ride from 2005-2008. He rode a BMW F650GS Dakar and he has a detailed list of gear and advice on his website for anyone looking to tackle the hard road.
Like these riders, you'll have to be prepared for things to go wrong...broken bones and concussions for Elspeth and Allan (first aid kit is a must!) and a LOT of bike maintenance/repairs along the way. By the end of your journey, you'll know your bike like an old friend and you'll know yourself a lot better, too!
Do you have the adventurer spirit but don't want to go solo—and maybe not around the globe? Well that's what TONIT is for! Find your people and connect, ride, and share.
Whether you're staying a little more local than these badass pioneers or you're taking the long way home, we want to know where you've been, where you're going, and what's on your bucket list? Don't forget to track your ride!
Safe travels 🤘🏻
Source: Adventure Bike Rider, Elspeth Beard, World Rider